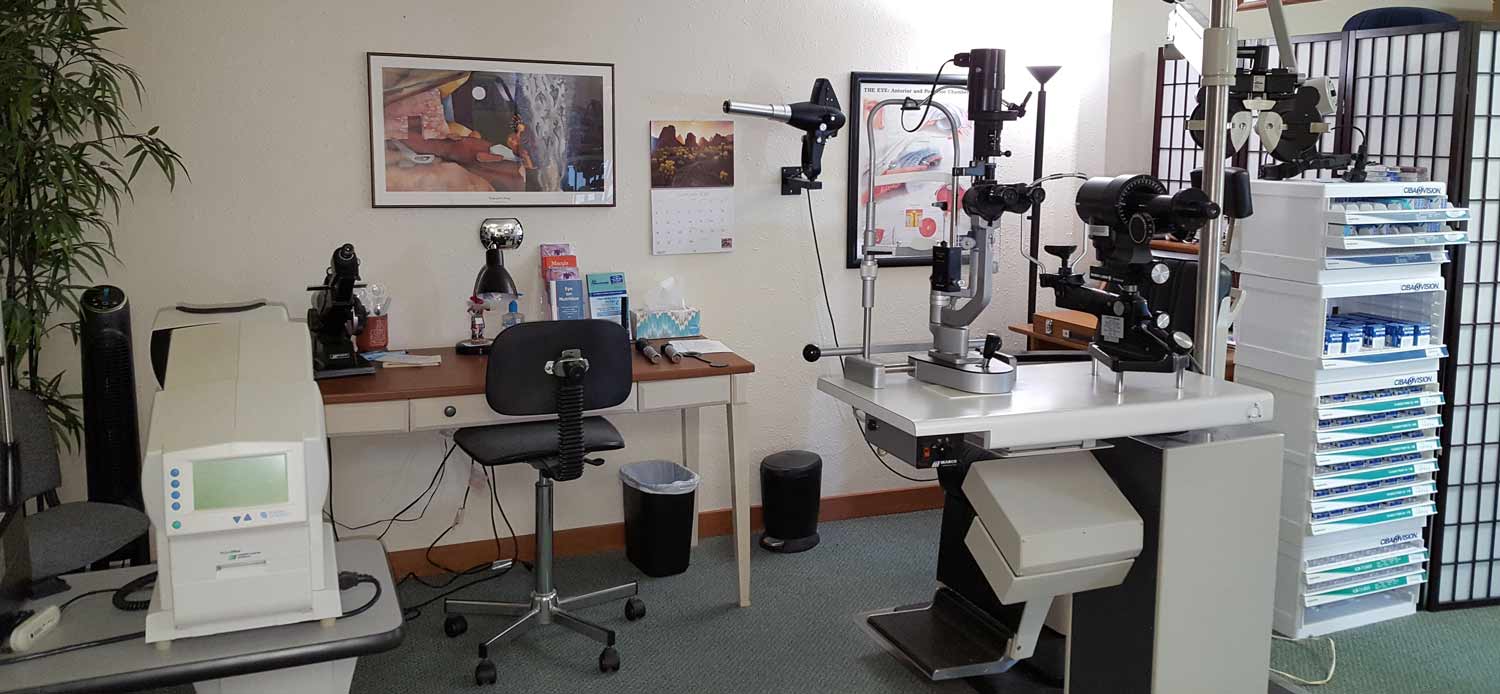 Edmonds
My Edmonds office is a very unique Optometry practice. Expect something different!
I run it totally by myself so it truly is personalized care. There is no receptionist but you can make appointments by phone, e-mail and now online. For multiple appointments in one visit please call instead of making them online. Also, please do not come to the office in person to make appointments.
At my Edmonds office I limit the number of patients that I see so that I can spend more time with you and do the work that I love without feeling rushed or pressured. I see adults and children for eye examinations and contact lens fittings. I do not sell glasses or contacts. The emphasis at my Edmonds office is on providing quality eye and vision care in a non-stress environment. I give you as much personal attention as you need. You are welcome to take your glasses or contact lens prescription anywhere you like. There are several great opticals close by that I can recommend. If you want extra time and attention in a relaxed non stressed atmosphere please try to schedule at my Edmonds office. Let me know when you schedule if you need extra time or have special needs or concerns.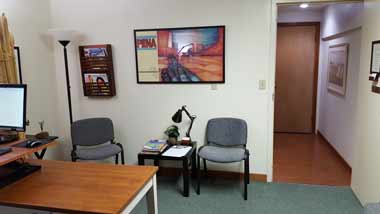 To make an appointment at my Edmonds office please click the online link, or leave a message on my voice mail with the best times to reach you. I'll try to get back to you as soon as possible.
I usually see patients in Edmonds on Mondays, Tuesdays, Thursdays betweeen 7:30 am and 5 pm. Those days and times may vary.
I also usually see one or two early patients in Edmonds on Wednesdays and Fridays starting at 7:30.
Please note my Edmonds office is downstairs. There is no elevator. If you are unable to go down the stairs then from the front entrance you can go out the back door, down the ramp and to your left. You will see another ramp that goes down to the lower level. There is only street parking but it is usually available nearby. All parking spaces in the back of the building are reserved. Please do not park in the back lot.
Lake Stevens Target Optical:
Target Optical is a more traditional optical setting. Target Optical provides glasses and contacts. I see patients Wednesdays, Fridays, and Saturdays at Lake Stevens.
Dr. Lan Tran sees patients there on Mondays, Tuesdays, and Thursdays.
Please let us know in advance if you think you might need extra time or have any special concerns.
Call 425-334-5536 for appointments, insurance information, or to contact the Target optical department.